6 min read
Lily Shippen Recruitment Agency | Top gyms in Manchester
Health and wellbeing is something that has taken off massively in the last few years. Whether you're running to grab your daily green juice, sprinting on the treadmill to the heart pounding chart music on Radio 1 or taking a dip in the pool to swim off a weekend of indulgent eating and one too many glasses of wine; a healthy life style never goes out of trend. However, if you're stuck in the hustle and bustle of Manchester City Centre, getting out of the office to get that hour in at the gym can be difficult, so why not do it in your lunch hour? Within an hour you can either hit the pool, smash out some high intensity interval training or put in your headphones to lift some weights, then shower and head back to work with a feeling of accomplishment. If this sounds like something you may want to do but don't have time, fear not, because I have done the hard work for you! I have been doing some research and have found some of the best gyms Manchester and Cheshire has to offer, varying in price and types of facilities, all so you don't have to.
Pure Gym is a fantastic gym for those looking to be in and out to get the job done. With a vast range of facilities and three gyms based in the city centre alone, you are almost certain to find one close to your office. With gym memberships starting at as low as £19.99 it's an absolute bargain. Do you travel around a lot? Don't worry as Pure Gym also have you covered there! If for any reason you are not near the office, but the gym is still calling your name, you can join on their multi-access membership from £23.99 a month. This allows you to access all 3 gyms in Manchester City Centre. But, in addition to that, you will also have access to 153 gyms across the country for as little as £1 for a day pass, so there really is no excuse not to go. Make sure to call into one of the Pure Gym branches to check out their no joining fee offers too!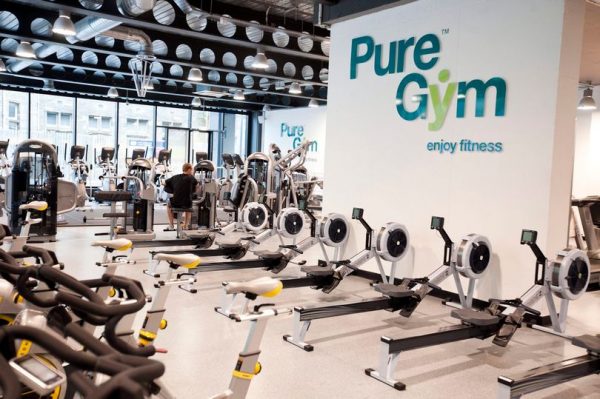 Nuffield Health Club is an excellent gym if you are looking for that middle ground. If you want the nice pool, the classes and the good facilities but not the hefty price tag then Nuffield is the gym for you! What's even better is that certain companies receive corporate discount, so this is something to check out. The gym is fully equipped with a decent pool and spa, as well as anything you could need in a gym and with a selection of different memberships there is something to suit everybody. Starting at just £24 a month for a 12-month super off-peak membership, this will allow you to attend the gym between 9am- 4pm- the perfect times to sneak in a cheeky lunchtime gym session. With a full access rolling membership at £57 per month and other memberships in between, Nuffield Health is definitely a gym to consider. Located in The Print Works this great gym has classes that run all day and offers opening/ closing times of 6:30am- 10pm to its full access members.
The name sounds simple, but The Gym is a fabulous place for people looking to get the most "bang for their buck". Situated on Portland Street in the City Centre, The Gym offers 2 different membership packages which is sure to make you want to get in shape. With their basic package starting at just £16.99 you can get a lot for your money, unlimited access to the gym 24 hours a day, free Wi-Fi and free classes. Want more out of your membership why not go with their "Live It" (£21.98) package. You will get all the perks of the "Do It" package but with added extras such as discounts and perks, multiple gym access, unlimited body composition & fitness measurement and the opportunities to bring a friend. With its "no contracts" statement and great google reviews, what is stopping you?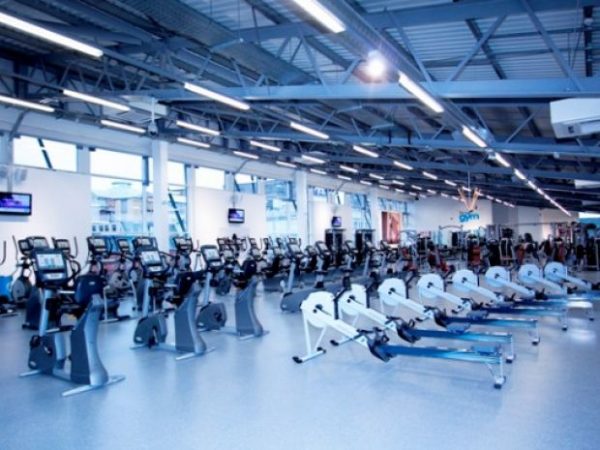 Not just the place to grab your next pair of Nike trainers, JD have recently opened their Manchester gym based on Whitworth Street, opposite Oxford Road Station. This new gym offers a £19.99 per month membership with the claims of no contracts and open 24/7. It boasts brand new equipment and a "seriously stylish, seriously affordable" way to work out! For the low price of this gym's membership you have access to all the classes, the changing room saunas and the whole gym which features over 250 machines and a huge free weights zone. If classes are your thing, JD Gyms have suited their timetable around the people of the City Centre. With all classes taking place in the morning, at lunch time and in the evening, there is sure to be a class at a time to suit you- so it's easy to get in that lunchtime workout. If you're wanting to get yourself a personal trainer but not sure whether it's for you, take a look at their time table. JD do drop in sessions weekly to enable you to speak with the trainers, meet them and establish who is the best fit for you as part of your membership. You'll need to act fast with this one though as this introductory offer will not last long.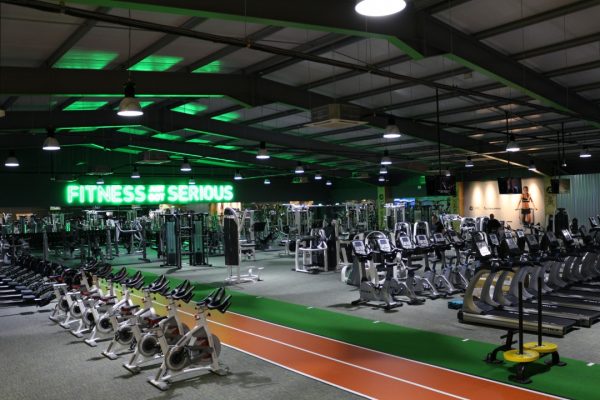 If sweating isn't your thing and you're looking for an alternative way to get in your workout then Wobbleyou is the place for you. This gym focuses on the use of FLABéLOS- "the ultimate whole-body vibration machine that gives your body the benefit of a one-hour workout in just 10 minutes". Focusing on all the key muscle groups, this machine enables you to tone up, increase your metabolic rate and loose weight all by just standing still. This is a fantastic place if your looking for a quick fix. Within 10 minutes you can get in the effects of a trip to the gym and grab yourself a coffee on the way back to the office all within your lunch hour (you don't even have to change your clothes). Wobbleyou offer a walk-in service or you can pay monthly. With walk-ins starting at as low as £3 and monthly memberships only setting you back £24.50 with no contracts, it's an easy way to get in shape. However, make sure there is a spot free as with only 4 machines you don't want to have a wasted trip!
If you are looking for somewhere with a more luxurious feel and where you're guaranteed to have fun as well as a damn good workout, Fitism is the place for you. Based in Wilmslow, this place is simply stunning. The team offer tailor made membership plans and even have a FITISM Kitchen onsite that can design, cook and prepare all your meals for you. With lunchtime classes on their timetable, why not pop in if you work in Cheshire?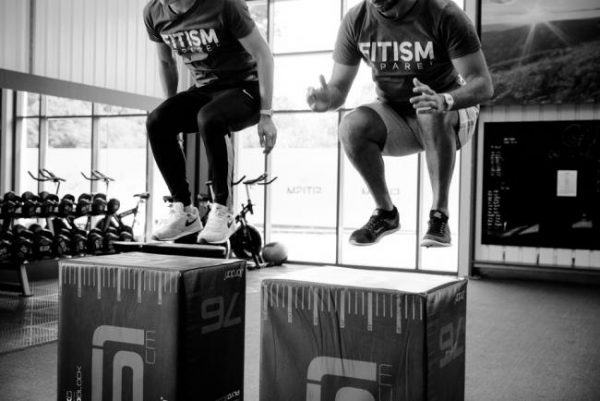 With so many wonderful gyms based in Manchester and Cheshire you truly can stay in shape and keep up with your work at the same time. Whether you're wanting to look good on the beach on the holiday you have booked in a few months' time, start a healthier lifestyle or you just enjoy working out, there is something for everyone. So, what's your excuse?
Images by Manchester Evening News, The Printworks, Matt Kay Photography, Insider