6 min read
Important Skills to Include on Your CV Post-COVID-19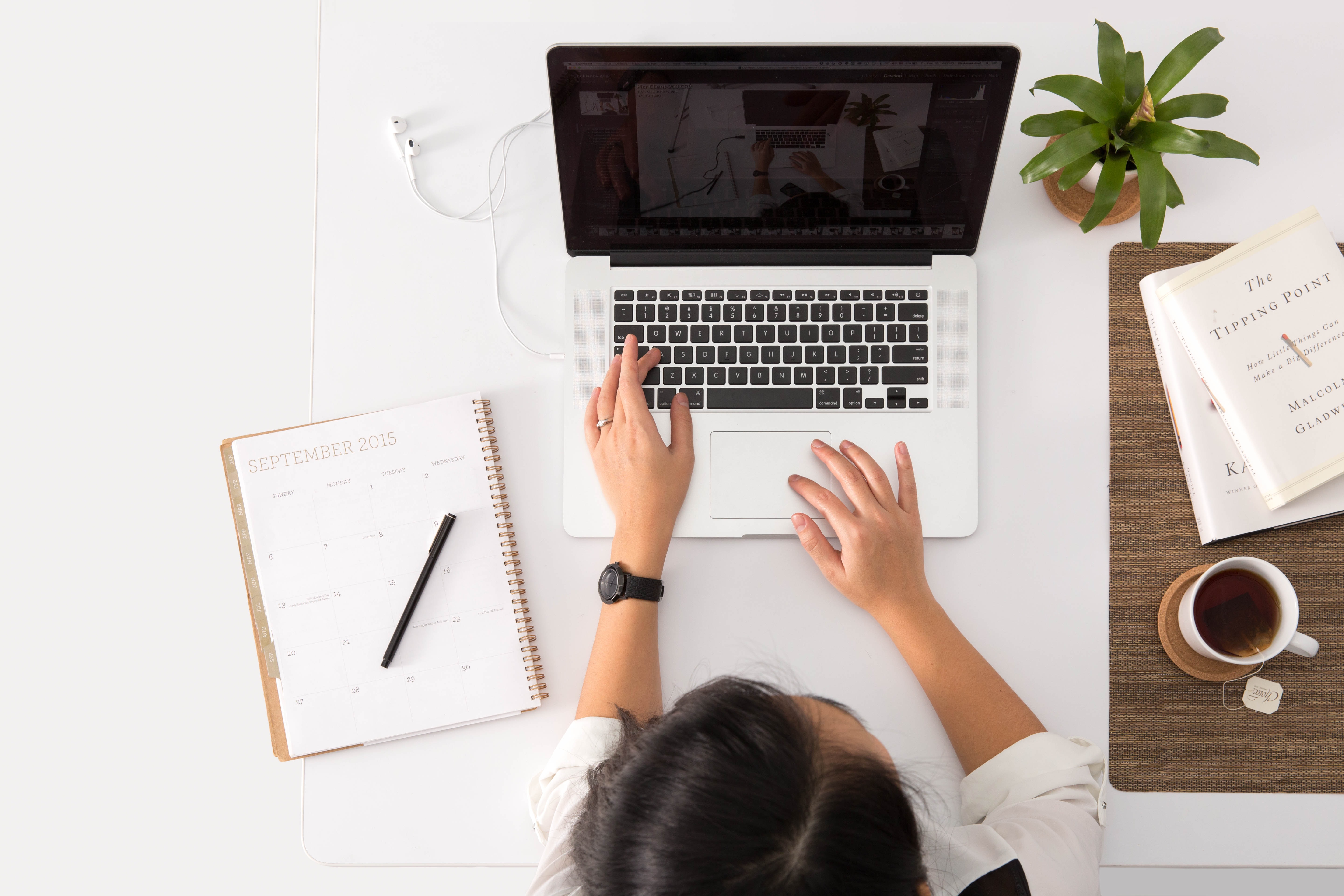 Whilst lockdown restrictions are slowly easing within the UK, the majority of companies and their workforces are still working from home and wondering what the world will look like post-COVID-19. There is still an element of the unknown with regards to how the business landscape will change once the virus is under control however, what we can be sure of is that it is unlikely that things will go back to exactly how they were before. With many workforces likely to have changed as a result of the global pandemic, this may come with it a change in the skills required by companies who are looking to hire both within the UK and globally. In this blog, we discuss the skills to include on your CV that we feel will be extremely important in a post-COVID world.
Effective Communication
For many people, working remotely was a completely new experience, and some may have struggled initially with barriers to communication across their team and wider business. Covid-19 has highlighted just how important it is to communicate effectively when working remotely or managing a remote team, however, this is something that has always been a key factor within the majority of workforces and, therefore, needs to continue when employees start returning to the office. In a survey undertaken at the start of 2020, before Covid-19 seemingly struck the UK, it was found that two-thirds of employers stated that communication and interpersonal skills are vital within their business. With this being said, when applying for roles, individuals should think about how they can demonstrate effective communication, both online and offline, on their CVs in order to stand out from the crowd.
Technology
Even those employees who aren't the most tech savvy have had to get to grips with the various different platforms and software on the market, in order to help them undertake their day to day jobs as a result of Covid-19. This has shown the importance of having some degree of IT skills and literacy, regardless of the role you are performing or the industry you work within. Without having individuals within our workforce who are technologically savvy it would have been a huge struggle to shift from working in the office to working remotely, and, may have caused a great deal of problems, resulting in less productivity and time wasted. Covid-19 has shone a light on the importance of technology and IT skills, and we envisage that many companies will continue, or even increase, the usage of technology once 'normality' resumes. With this in mind, when looking for new talent, employers are likely to prioritise those candidates who are digitally literate, or who have experience in utilising and picking up new software or programmes quickly. As such, if you are looking for a new role, we recommend listing the software and programmes you have experience in utilising on your CV, to demonstrate your knowledge.
Creativity And Innovation – Those businesses and individuals who have shown creativity and innovation prior to and during the pandemic are those who have faired better during these uncertain times. Many businesses have had to think outside the box in order to come up with different ways to operate, deliver their services or shift their product offering. Those companies who can't operate as they would during normal circumstances have had to pivot, in order to ensure that they are still making money. A good example can be found within the hospitality industry, where many bars and restaurants have implemented home delivery services which they wouldn't typically offer. Many other companies have completely changed their product offering, for example Mercedes F1, who have switched from making racing cars to breathing equipment to be used in hospitals for those fighting Covid-19. Even once 'normality' has seemingly resumed in the working world, companies will still need ingenuity within their workforce in order to think about new ways of working and how to stand out from competitors in order to bounce back. Those employees who can demonstrate on their CV how they have thought creatively and shared their ideas both before, and more importantly during these unprecedented times, are those who will be the most sort after following Covid-19.
Flexibility and Adaptability
As we know, the business landscape within many companies and the way in which they operate has changed and will, most likely, continue to change as a result of Covid-19. As previously discussed, with a large amount of companies having to adapt the way they sell their offerings or even change their offerings completely, this means that individuals will need be able to adapt and be flexible within their roles. Some employees may even go back to work and be undertaking a very different role to the one they were undertaking before the pandemic hit, as a result of redundancies, skills shortages or just a general shift in the business needs and priorities. Those individuals who are able to adapt to ever evolving workplaces, manage both planned and unexpected changes and who try their best to be flexible will be extremely valuable and key to successful working, and will be the most sort after employees who are therefore more likely to succeed in the business world post-Covid. When writing your CV, consider listing examples of where you have shown flexibility and adaptability in your current, and previous roles.
Leadership
With some companies unlikely to ever go back into the office on a full-time basis, managers or team leaders who have successfully married technology with leadership, and who have not only got the best possible results out of their team and peers when working remotely, but have also shown how they have lifted team morale and productivity during these unprecedented times, will be those who have a higher chance in succeeding when 'normality' resumes. Furthermore, leaders who have been able to break down barriers, keep in regular communication and give people the freedom to feel as though they can share ideas, advice and ways in which to help their businesses to succeed and come back stronger, are the leaders who are the most likely to have been successful in working through these challenging times and will be more respected within their wider business. When thinking about how best to demonstrate this on your CV when applying for new roles, discuss how you have had to adapt quickly to changes and unforeseen circumstances brought on by Covid-19, or any other changes within the business, as a leader or team manager, by giving examples of how you have gone about tackling these challenges head on.
Emotional Intelligence
It has been stated by Professor Cary Cooper, professor of Organisational Psychology and Health for Manchester Business School, that hiring managers will need to start promoting and recruiting workers based on their emotional intelligence, not just their technical ability as we move towards a post-pandemic culture. He goes on to discuss the importance of strong wellbeing structures within organisations and how the more people with emotional intelligence there are within a business, the more businesses will be able to identify when people are feeling low or overwhelmed and be able to listen to them and bring teams closer together. He discussed how important it is to train individuals in this, rather than just promoting people based on technical skills alone. Prior to the Covid-19 pandemic, many organisations most probably did not confront the issues of poor emotional intelligence in leaders and employees, and what effect this can have on peers and the wider business. However, we anticipate that this will be the time for change and, with people working substantially more from home currently, and in the future, we will benefit hugely from leaders and employees with strong emotional intelligence, empathy and humility. When preparing your CV, you should integrate examples of when you have demonstrated strong emotional intelligence in a workplace environment. This means including details about your approach to teamwork, as well as examples of how you adapt to change. Stressful situations can also often highlight the presence (or absence) of emotional intelligence, so be sure to include examples of situations that demonstrate how you managed these situations in a thoughtful, reasonable way.
Upskilling and Professional Development
According to the World Economic Forum, in just five years, 35% of skills deemed to be essential today will have changed. As a result of this, there is only one way in which individuals can stay relevant in the post-Covid world, and that is through a commitment to develop professionally by upskilling or further training. As we will be facing an extremely candidate heavy market following mass redundancies brought on by the pandemic, those individuals who have advanced or expert skills will be those who are in high demand and will most likely face less of a struggle when looking for new roles. However, it is easier than ever to brush up on or further your skills within today's climate, without having to break the bank. There are many free webinars and courses available online which will help individuals to learn or fine tune skills, and lockdown is the best time to undertake these courses. If you are interested in learning about free online courses available, please see our previous blog on 'Free Online Courses And Classes To Get Involved In During Lockdown'. Those individuals who can showcase on their CV a commitment to bettering themselves both professionally and personally, before and during these testing times, will be more sought after in the post-coronavirus world.
Photo by Avel Chuklanov on Unsplash