5 min read
10 Books Every Personal Assistant and Executive Assistant Should Read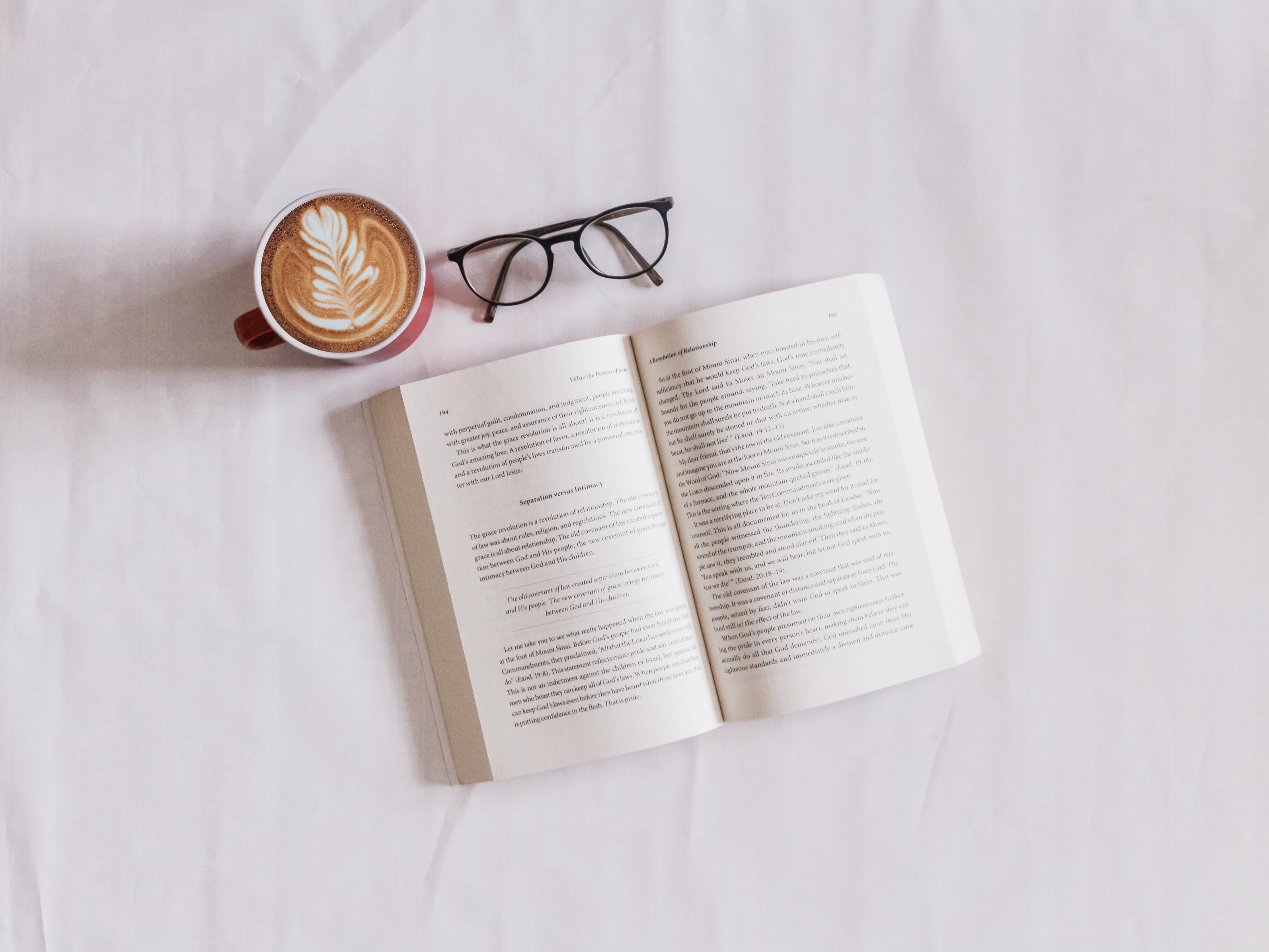 If you are Personal Assistant or Executive Assistants who is looking to further progress in your career, add real value and refine your skill set, then the below books should equip you with everything you need to excel within your role.
The books we recommend have received brilliant reviews and ratings on various platforms such as LinkedIn and Amazon and have been well received by PAs/EAs all over the globe. All of the books listed can be found on Amazon. There are many different types of books out there, however, having undertaken some research, we found these to be the most insightful and useful. Happy reading!
The Leader Assistant: Four Pillars Of A Confident, Game-Changing Assistant by Jeremy Burrows
Creator and host of the extremely popular 'The Leader Assistant Podcast', Jeremy Burrows is an experienced Executive Assistant, speaker and trainer who has now released his first book. In this book, Jeremy outlines four pillars – embody the characteristics, employ the tactics, engage in relationships and exercise self-care, which he states will help individuals to rediscover their passion for the profession and become a confident, future-proof, game-changing Leader Assistant. He discusses how important these four pillars are in order to combat burnout, stagnation and anonymity. Although a very new book, it has been well received within the business support community and has been highly recommended due to its succinct and easy to absorb chapters.
The Elevated EA: Find Your Voice And Own Your Future As An Executive Assistant by Maggie Jacobs
Maggie Jacobs has over 10 years' experience working with C-suite individuals and is a highly recognised author, speaker, trainer and coach and advises people on how to achieve more and transcend the boundaries of their own perception. Maggie describes this book as a motivating guide to help individuals find their voice, stop playing small and step into greatness, both on a personal and professional level. Reviews have stated that Maggie's story is inspiring, honest and personal and has helped them to open up their mind with regards to what is possible for them as an EA. This book has received 5 start reviews all round and promises to be a great read.
Success Under Stress: Powerful Tools For Staying Calm, Confident and Productive When The Pressures On by Sharon Melnick
Dr Sharon Melnick is a hugely successful international keynote speaker who champions women and striving for success. This book guides readers on how to gain control and exude calmness and confidence amidst everyday chaos, both at work and at home. Dr Melnick provides you with an array of tools and strategies to help you navigate through the stress and achieve the success that you work so hard for. Her writing is described as level-headed, insightful and positive and readers have described her tips and tricks as life changing!
Good Strategy/Bad Strategy: The Difference And Why It Matters by Richard Rumelt
Richard Rumelt's book was chosen as one of six finalists for the Financial Times & Goldman Sachs Business Book of the Year award in 2011. In this book, Rumelt tackles the problem of strategy in a jargon-free, easy to follow manner and discusses how to develop and take action on strategy, not just in business, but in politics and the wider world. Rumelt dismisses the popular misconceptions surrounding strategy by showing the reader that having a good strategy means focusing on the challenges a business faces and providing a new approach for how to over come them. His tone has been described as sharp, brilliant and bold. On Amazon the book has been highly recommended and has received 4.6 out of 5 stars on over 600 reviews.
First 90 Days, Updated & Expanded: Critical Success Strategies For New Leaders At All Levels by Michael Watkins
This globally best selling book outlines proven strategies that will dramatically shorten the time it takes to reach what Watkins calls the 'breakeven point', which is where your organisation needs you just as much as you need the job. Watkins recognises that transition points are critical moments for leaders at all levels and that wrong turns within the first three months of a new role, promotion or project can jeopardize your success. This book will guide you through the first 90 days and beyond in order for you to succeed and has been described as easy to read and easy to follow. By the looks of the reviews on Amazon (4.5 out of 5 based on 1,260 reviews) this book is a must have!
Essentialism: The Disciplined Pursuit Of Less by Greg McKeown
Greg McKeown, CEO of a leadership and strategy agency in Silicon Valley, who has run courses at Apple, Google and Facebook shows you how to achieve what he calls the 'disciplined pursuit of less'. He states that anyone who has ever found themselves struggling with information overload, felt overworked and underutilised at the same time, or feels busy but not productive should seek becoming a essentialist. This is a disciplined way of thinking by applying a more selective criteria for what is essential. The pursuit of less helps us to have better control over our choices so that we can focus our time, energy and effort on the things that matter most. A thought provoking and well-received book.
The Other Kind Of Smart by Harvey Deutschendorf
Harvey Deutschendorf is an emotional intelligence coach who has worked in this field for more than 10 years. His book helps readers to boost their emotional intelligence and overcome the barriers that are preventing them from realising their true potential. Throughout the book Deutschendorf uses the proven techniques of storytelling alongside exercises and quotes in order to demonstrate to readers how to apply the principles of emotional intelligence within their job. Readers will be able to learn how to develop stress tolerance, cultivate empathy, increase flexibility with co-workers, boost assertiveness and resolve problems successfully. This book is easy to read and will help you to create stronger and longer lasting relationships.
The Art Of Connection: 7 Relationship-Building Skills Every Leader Needs Now by Michael J. Gelb
Many people often opt out of face-to-face contact in favour of technological shortcuts such as video calls, emails, phone calls, as it is seemingly easier. However, Michael Gelb argues in this book that meaningful relationships that come from real human interaction are the basis for success. Throughout this book Gelb discusses the importance of face-to-face interaction and offers readers seven methods of developing better rapport and stronger, more meaningful relationships with people in their personal and professional lives. With memorable stories, scientific evidence/research and hands-on exercises, Gelb will change the way you think about connecting with other individuals. This book is insightful, wise and witty and is a must read!
The Founder & The Force Multiplier – How Entrepreneurs & Executive Assistants Achieve More Together by Adam Hergenrother & Hallie Warner
A force multiplier is defined by the authors as 'a strategic partner who helps an entrepreneur build and run a wildly successful business', synonyms: executive assistant or chief of staff. If you are an Executive Assistant who is interested in learning how to build a dynamic and fulfilling career, or a CEO/leader looking to bring on board or establish a relationship with your right hand woman or man then this book is for you. The Founder & The Force Multiplier explores the partnership between the Entrepreneur and the Executive Assistant. Both authors (Adam – CEO & Hallie – EA) have worked alongside each other for over 8 years and throughout the book they share their best practice, tips, what has worked well for them and what they have learnt along the way. This book has received brilliant reviews and has been described as an invaluable read for both Exec and Exec Assistant.
Jewel In The Leader's Crown: Powerful Strategies To Shine As An Executive Assistant & Beyond by Ruth Mead
Ruth Mead is an Executive Assistant with over two decades of experience supporting Execs and Entrepreneurs within top FTSE 100 and Fortune 500 companies. She has been the winner of the UK National EA awards and has featured on BBC TV/radio delivering keynote speeches as an ambassador of the administrative profession. In her book, Ruth discusses proven strategies to become a standout Executive Assistant, as well as helpful advice and tips. The reviews state that it is a motivational and inspiring book which will help Executive Assistants to boost their confidence!
Photo by Sincerely Media on Unsplash