7 min read
How to make your CV stand out in a crowded market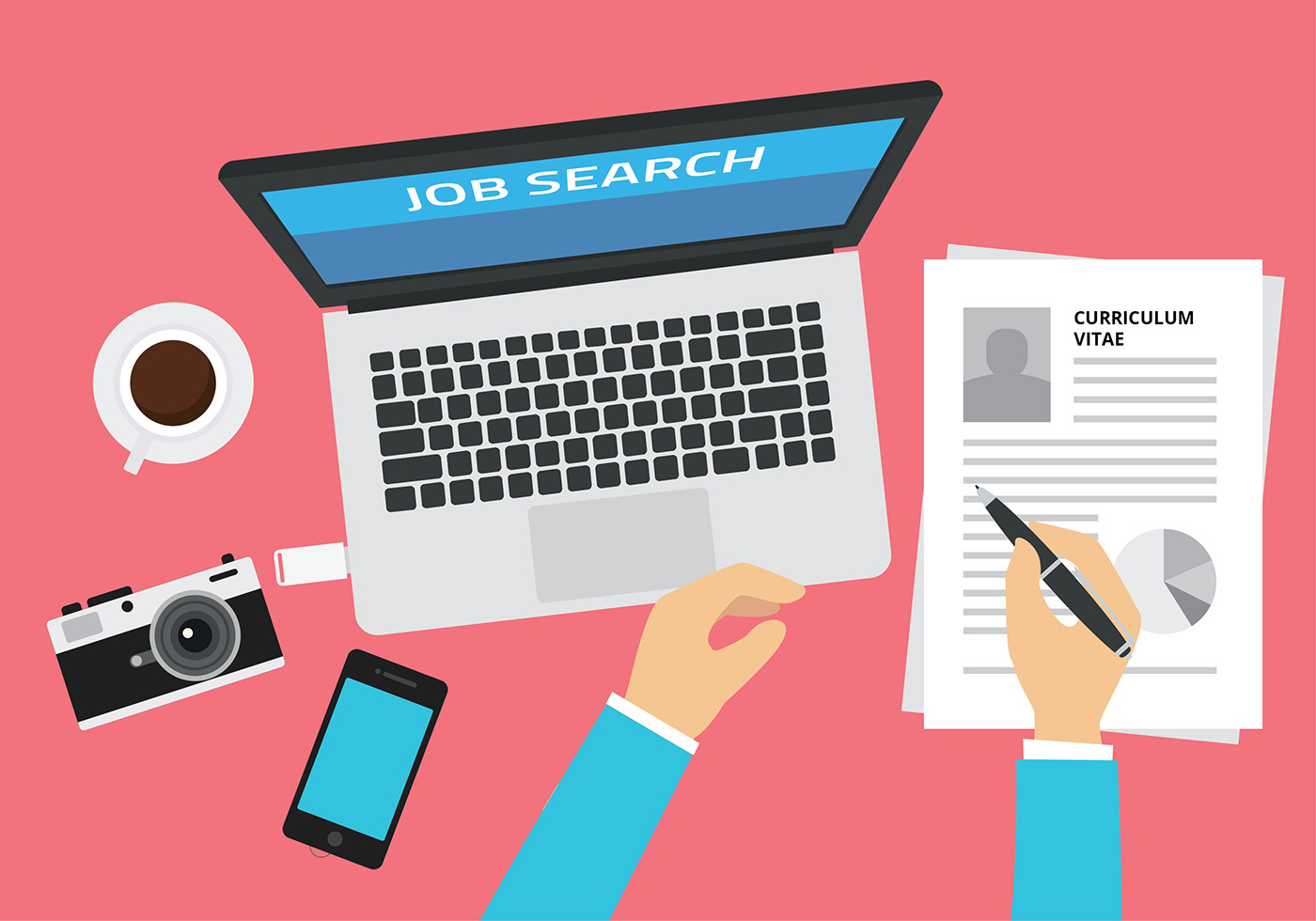 It has been found that, on average, a recruiter, employer or hiring manager spends between 5-7 seconds scanning a CV before deciding whether or not the applicant is suitable for the job at hand. This statistic highlights how important it is to have a well-written CV when applying for a role. Due to a large amount of redundancies in the UK brought on by COVID-19, the candidate market is busier than ever, meaning that there is more competition when new roles are released. As a result of this, it is vital that, before you begin applying for roles, you ensure that your CV makes you stand out from the crowd. Here, we've pulled together what we feel are the best tips to make sure that your CV gives a brilliant first impression to the employer, hiring manager or recruiter responsible for the role.
Start Off Strong
Having a short, concise personal profile at the top of your CV plays a key role in making your CV successful and can really grab the attention of whoever is reviewing your CV. The personal profile section of your CV is extremely important, as this sets the tone for the rest of your CV. As such, it is crucial that you spend time focusing on this aspect first and foremost and tailor it to each job you apply for.
We recommend always starting with a summary of your skills, personality traits and key accomplishments within your career, as this allows you to shed light on the type of person you are, why you are perfect for the job and also helps to bring your CV to life. Typically, a personal profile should be up to 200 words and should contain positive language which focuses on your strengths, whilst also utilising key phrases relating to the job and person specification at hand. In order to sell yourself and your CV, we recommend using adjectives and dynamic verbs such as, confident, responsible, accurate, implemented, achieved, etc. Furthermore, it is important that, when writing a personal profile, you choose a voice and stick to it, for example, you could either use first person or third person when writing your profile but you should ensure that this is consistent throughout and doesn't change, as swapping them can look careless and unprofessional.
An example of a strong personal profile is:
'A determined and proactive Executive Assistant, proficient in coordinating international travel, organising large scale events and dealing with high profile customers and clients. Extremely self-motivated with a strong work ethic. Highly competent when using Microsoft Office programmes, Salesforce and Concur. Provides support with a sense of urgency in order to anticipate the needs of senior-level executives. Thrives in a fast-paced, dynamic environment with minimal supervision. Possesses seven years' experience as an Executive Assistant, as well as being skilled in support staff management, training and supervision and event planning'.
Education, Qualifications & Key Skills
Education, qualifications and key skills, again, are vital parts of your CV as they show an employer, recruiter or hiring manager that you are qualified and possess the relevant skills in order to undertake the job to the highest standard. We therefore recommend that these sections of your CV be below your personal profile, near the beginning of your CV. Where education and qualifications are concerned, we recommend listing the name of the school and the dates attended when taking GCSEs, O levels or equivalent and listing your grades if you feel comfortable doing so, or at the very least, listing any GCSEs or grades that are specified or may be relevant to the job you are applying for. Do the same if you attended college or sixth form and completed A levels, NVQs or equivalent, and the same again if you went on to Higher Education or Further Education. It is also worth noting here that any further training or courses you have completed, either in education or alongside your career, should be noted here, for example, if you have taken a Microsoft Excel, project management, health and safety course, etc. make sure these are included.
With regards to listing your key skills, these can, and should be, a mixture of both hard and soft skills. Hard skills are the job-specific skills or essential skills needed in order to undertake the job, such as Microsoft Office, database management, bookkeeping, line management, etc. Soft skills are the personal attributes or qualities you possess that affect how you do the job, such as, problem-solving, time management, team player, self-motivated, etc.
A designated 'Education, Qualification and Skills' section will communicate your abilities to the person reviewing your CV and, as such, it is important to be strategic when choosing which abilities or skills to highlight. It is worth reviewing the job description each time you apply for a role to determine the specific skills that are required to the job and to tailor which skills, courses, or qualifications to highlight, giving special attention to those mentioned in the specification which overlap with your own skillset. You can also mention any relevant skills in the body of your CV within the 'Employment History' section, however, rather than just stating the skill, provide an example of where this skill was utilised and demonstrated. For example: 'set up and implemented a brand-new CRM system within the company and successfully managed the database from implementation to present day'.
Employment History
This section of your CV will allow whoever is reviewing it to see a snapshot of your current, as well as previous roles. It is important that you try and keep this section as concise as possible. We recommend listing the roles in reverse chronological order including the dates that you worked for a company (months and years), the company name, your job title, who you supported (if appropriate) and a brief summary of the company. Underneath each role, you should have in bold 'Key Responsibilities' and bullet point the duties and responsibilities you had within the role, as well demonstrating the impact you have made, so that the employer can see clearly what your position has involved. We suggest doing this for all roles over the past 10 years, for roles outside of this time frame, simply write the dates worked, company name and job title without listing the duties.
As with your personal profile and education/skills sections, it is worth reviewing the job description and tailoring this section of your CV to reflect the duties, responsibilities and key words listed in the role you are applying for. In order to do this, list the duties, responsibilities and key words that overlap in both at the top, to demonstrate that you already have experience undertaking the same, or similar duties, in your current or previous roles. It is also worth including any duties you can quantify within your roles as well. For example, if your role includes managing the office budget and you have found a way to cut costs whilst in the position, rather than just stating 'responsible for managing the company budget' you could say 'responsible for managing the company budget and implementing a new travel booking system, resulting in a saving of 20% per annum', or 'increased social media engagement by 35% through the implementation of a new strategy'.
You may also want to include your reason for leaving after each role, especially if you have a few short stints on your CV, as this will help the employer or hiring manager to understand why you left each position. It is also worth noting any gaps on your CV and explaining the reason why there are gaps, or, if some of your roles have been temporary or contract roles, make this clear, as this will again highlight the reason behind the gaps or the shorter roles.
Finally, as a recruiter, we like to see what you feel your 'Key Achievements' have been in each position, as again, this gives us an insight into your personal successes and how you have gone above and beyond in your roles to date. If you have a project, piece of work or something to be proud of in your roles then make it known to the employer as this may well set you apart from other candidates with similar experience!
Make Your Hobbies and Interests Unique
As we all know, job hunting is competitive, and there are going to be many applicants that have a similar skillset to you applying for the same role. In order to set you apart from other candidates, you need to think about your 'USP' or unique selling point, and your 'Hobbies and Interests' section is where you can showcase this. Have a think about what you really enjoy doing in your spare time and what interests you outside of work, but that can still demonstrate why you are the right person for the job. Steer clear of the usual 'socialising with friends, going to the cinema and baking', pick 3-4 hobbies and interests and write a brief description of them. See below examples:
Yoga: Attends three classes per week in order to progress my yoga abilities and wind down after a busy day. This can demonstrate to an employer that you are calm, self-disciplined and have mental resilience.


Podcasts: Regular listener of podcasts and enjoys finding new inspiring and uplifting podcasts to share with friends, and work colleagues.
This can demonstrate to an employer that you like learning new things and are always looking for ways to uplift and inspire not just yourself, but the people around you.


Volunteering: Volunteers one weekend a month at Wood Street Mission sorting items.
A recent study found that 82% of managers prefer hiring people with volunteering experience.
OR
Running: Attends the local 5K Park Run every Saturday morning with friends and family and is training for a 10K at the end of the year.
This can demonstrate to an employer that you are determined, competitive and goal-driven.


Cooking: Regularly eats out at restaurants and then tries to recreate my favourite dishes at home for my family and friends.
This can demonstrate to an employer that you like trying new things and that you are sociable and attentive.


Networking: A member of the PA Network who regularly attends networking events with other PAs within Manchester to share knowledge and meet like minded people.
This can demonstrate to an employer that you are comfortable meeting new people and that your personal and professional development is important to you.


Social Media
More and more employers, recruiters and hiring managers look at applicants' social media pages, including Facebook, Twitter, LinkedIn and Instagram to try and weigh up a candidate and get a feel for their personality. It is therefore crucial that you update your privacy settings if you do not want any new or old posts, pictures or comments being viewed by a prospective employer. Furthermore, if you have LinkedIn, make sure that your profile reflects your CV and your picture is professional (not containing a glass of wine or unusual filter). It is also a good idea to link your LinkedIn profile to your CV so that whoever is reviewing your CV can find your profile quickly and easily.
Spelling and Grammar
Whilst your qualifications and experience are vital in securing a new role, your spelling and grammar is also key. Poor spelling or grammar can be the difference between you securing an interview or your application being rejected. In the business support field, as a Personal Assistant, Team Assistant or Receptionist, you will be trusted to send out professional emails and correspondence on a daily basis and, if your spelling or grammar is sloppy on your CV, the prospective employer or hiring manager may think that this will be the case in your day-to-day work. It is therefore extremely important to take the time to proof-read your CV to check for errors, or even send it to a few people who you trust to check it over for you, before you begin applying to roles or sending your CV over to companies or recruiters.