6 min read
How to Effectively Structure Your Day When Working from Home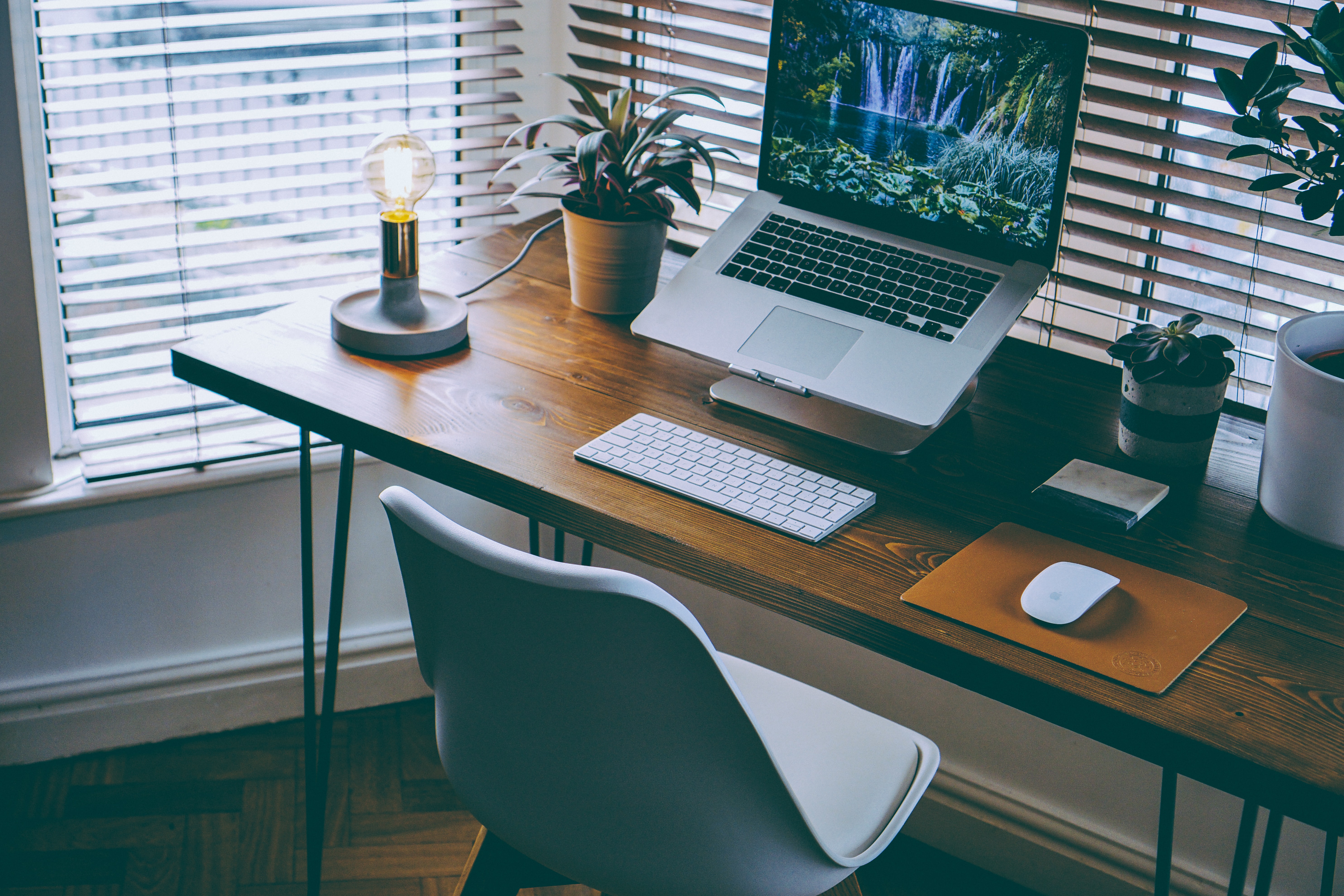 The Office of National Statistics stated that approximately only 30% of people employed within the UK worked from home during 2019. However, due to the current situation brought on by COVID-19, the majority of employed individuals are now working from home and, research suggests, will be doing so more regularly for the foreseeable future. With working remotely having become the norm for millions of people around the UK, it is a completely new experience for a huge number of employees and employers alike and the transition may have been, and continue to be, difficult. With this in mind, we have put together some tips on how to structure your day when working from home in order to work effectively and productively during these times.
In order to develop some structure when working remotely, it is important to implement a routine.
Begin Your Working Day Right
Ensuring that you have a morning schedule can really help you to feel prepared for the day ahead. Having a specific routine that you follow in the mornings, during the working week, signals to your brain that it is time to work and not time to be sat watching your favourite Netflix series. In addition to this, it also gives you time to mentally prepare for the day ahead by allowing you to gather your thoughts before you begin your daily tasks. Our top tips for a successful morning routine are:
Set your alarm as you normally would, if you commuting into the office.

Have a good breakfast.

Have a shower and get dressed! (We know you don't have to, but it really can help to make you feel more awake and motivated as opposed to being sat in your pyjamas)!

Use the time you would normally spend on your commute to take some time for yourself. This could be going for a walk round the block with a cup of coffee, going for a run, cycling round your local park, or doing a morning workout or yoga class.
Set Up A Workspace
Whilst not everyone is lucky enough to have a home office set up, it is important for you to find a set up at home which is conducive to working:
Sit at a table. We know how tempting it is to set up for the day on your sofa or even in your bedroom, but this will, most probably, not lead you to work productively!

Set up your workspace somewhere with limited distractions where possible, i.e. away from the television, the sound of the washing machine or from your neighbour who has decided to do DIY or mow the lawn!

Use your most comfortable chair. Again, unfortunately not everyone will have access to a proper work chair, so make sure you are sitting in a comfortable and supportive chair so that you don't end up with a sore back.

Make sure your workspace is somewhere where you can have natural light coming in and maybe close to a window so that you can let fresh air in from time to time, if the weather allows.

If your partner, children, flatmate or anyone else within your household is also working from home or is in the house, make sure you set your workspace up in different rooms to avoid distracting one another, if, of course, this is possible.
Plan Your Workday/Week
When working from home, you will have a little more flexibility with regards to what you do and when you do it. In order to be more productive with your time, we recommend planning your workday or week by doing the following:
Spend time solidifying your work schedule for each day the day before. This will make it feel more official when you wake up and get started on the plan for that day. Software like Asana is useful for helping you to manage projects, tasks and deadlines and allowing you, your team and your boss to see where everyone is up to.

If you have a certain amount of tasks to get through each day or week, it may be useful to block out time in your diary to complete tasks, so that you can focus on more than one thing in a day and ensure that you hit all of your deadlines. For example, the first few hours of your day (9am-11am) could be spent working on one project and then you could move onto other tasks during the next block of time (11am-1pm) and so on. Obviously, it is important that there is some flexibility in your schedule, should priorities need to change, however, having more structure to your day will hopefully allow you to keep on track and ensure that you are getting everything completed. It is also good to block out your non-working time. If you have other commitments or plans within the working week, make sure to block this time in your, and your boss's, colleagues', or team's diaries, so that they know when you are and are not going to be online.

If you know you are more productive during certain times in the day, structure your day accordingly and use those more productive hours to work on the tasks that are of utmost importance, saving the rest of your day to undertake those more mundane and possibly easier tasks like administration, replying to emails, calling clients or other members of staff, etc.

Take regular breaks where you step away from your desk. This can be anything from going to sit in the garden (if you are lucky enough to have one), having a coffee or even going into another room to stretch or read a few pages of a book.
Set Yourself A Lunch Break Each Day
We all know how tempting it is to work through your lunch break, especially when you are in the office, however, it is important to take your lunch break to allow yourself time to think and have some time away from work and your desk. Research has shown that taking a proper break, away from you desk, leads to more productivity than working straight through:
Use your lunch hour to cook yourself something delicious and fresh! The positive thing about working from home is that you have the facilities to be able to cook. Why not use your lunch break to try new healthy lunch recipes that you wouldn't normally be able to have when working in the office?

Go for a walk and listen to some music or a podcast, or use the time to call a friend or loved one.

Do some exercise! There are so many platforms where you can join in with free home workouts, or you could even try something new like yoga, Pilates or meditation.

Do what you don't typically have time to do in the morning or the evening. This can be anything from reading a book, listening to a webinar, making your bed, nipping to the shops, putting a wash on, etc.

Whatever you choose to do in your lunch break, make sure you take the time to step away from your workspace and your computer.
Stay Connected
When working remotely, it is just as, if not more, important to keep in touch with your boss, your team, and your colleagues:
Utilise the different online platforms available in order to stay in contact with your team. We, at Lily Shippen, use Microsoft Teams as it allows you to send virtual messages to people within your team, so if anyone has any questions or information they want to share, they can do so in real time. Other tools like Slack, WhatsApp, Zoom and Skype are also good for staying in touch either through messaging, phone calls or video calls.

Schedule calls in the diary with your colleagues to discuss how they are getting on and generally have a chat about work or whatever else is on your mind. If you stick to a particular time, it means that people will most likely not contact you at other times and interrupt your work flow.

Factor in coffee breaks with your colleagues, boss, or team once or twice a week. This can be just a short 10-15-minute video call, but it will be a nice break and allow you to touch base with familiar faces.
Stick To A Finishing Time
Many people think that working from home can lead to more work-life balance. If done properly, it can, but be careful with this assumption. Working from home can also lead to getting so caught up in your work that you lose track of time. It is therefore important to establish a routine for the end of your working day, too:
Set a time each day where you aim to finish work and stick to it. This doesn't necessarily have to be the same time every day, if you have other commitments.

Knowing that the working day is over can help you start the process of saving your work, setting your to-do list for the next working day and begin to wind down for the evening.

Make sure your team, boss or colleagues are aware of when you are logging off for the day, so that they know you won't be contactable or looking at emails for the rest of the day and that anything non-urgent can wait until the next working day.

Use your evening commute time to do something you enjoy like exercise, playing with the children, taking the dog for a walk or whatever you can do in order to help you wind down and relax after a busy day.
We know that everyone works differently and there is not necessarily a one-size-fits-all approach to working from home, however, following even some of these simple steps should help you to have more structure to your working day and allow you to operate more productively and effectively when working remotely!
Photo by Nathan Riley on Unsplash.