4 min read
Five Motivating Podcasts to Listen to During Lockdown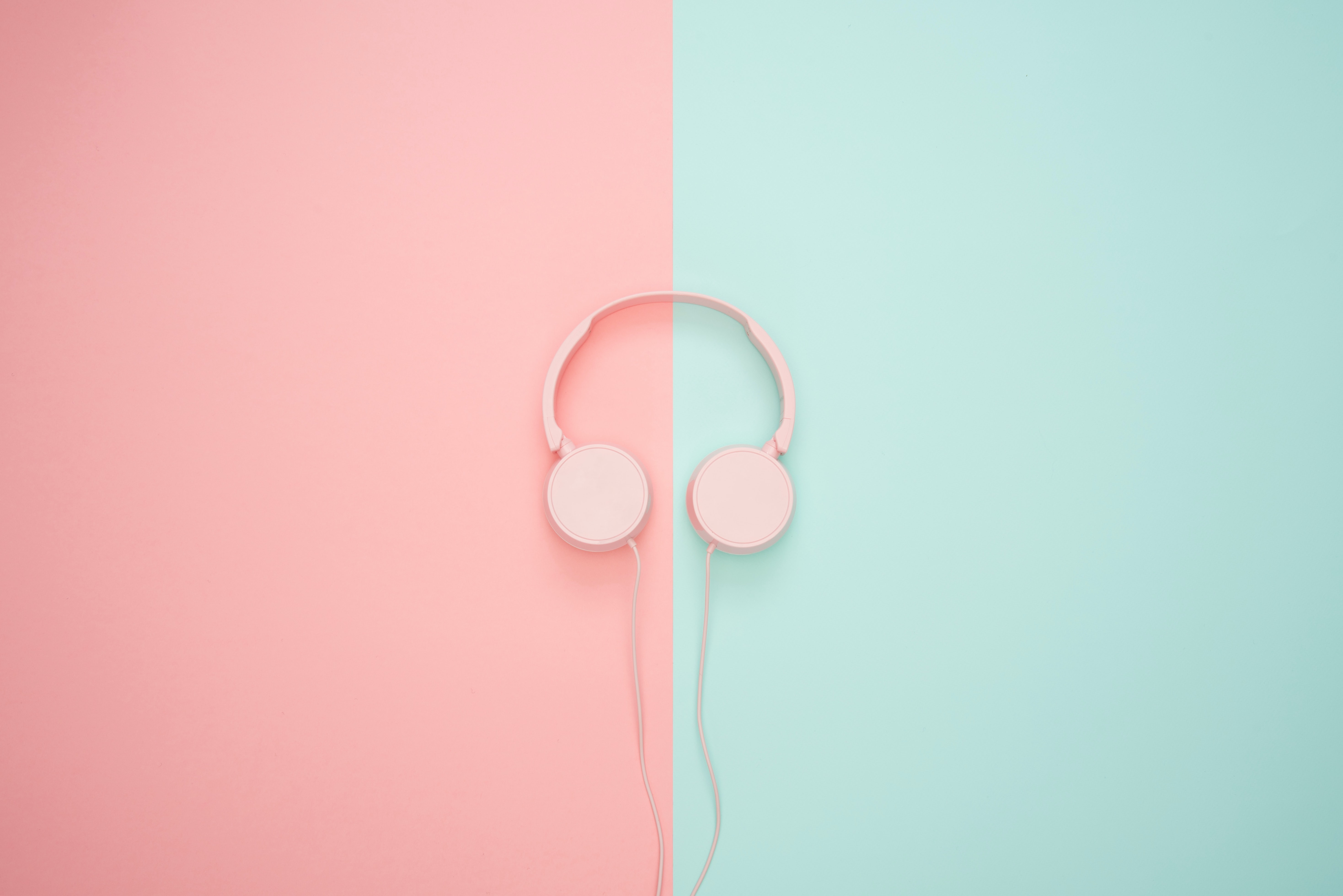 As lockdown 2.0 continues in the UK, and the winter weather has well and truly having set in, you may be at a loss for things to do and could have even come to the upsetting realisation that you have run out of Netflix series to binge-watch! It is so important that we continue to stay motivated and inspired during these unsettling times and, if you are looking for different ways to fill your time, then listening to a podcast might just be the right thing for you.
The beauty of podcasts is that you can continue to get things done whilst listening to them, or if you are wanting to wind down after a busy day, you can stick on a podcast whilst on your daily walk or even when you are curled up on the sofa. If you aren't someone who is a regular listener of podcasts, you may not know where to start - but worry not, because we have put together what we feel are five of the most interesting and motivating podcasts to listen to during lockdown. Plus, when all this is over, these podcasts will continue to uplift and inspire you once we are back to normality!
The Business Mastermind Podcast
This podcast is aimed at business owners and leaders within small to medium-sized businesses and is hosted by Gavin Preston, who took part in a webinar with our founder, Lily, entitled 'How To Support Your Boss Through COVID-19' during the first lockdown. Gavin invites down to earth and relatable guest speakers onto the podcast to discuss their journeys, the lessons they have learnt, success strategies, hacks, resources and growth strategies. The discussions are engaging and relevant and cover topics such as leadership, systems, marketing, strategy, resilience, scaling, culture and mindset. The conversations with guests are also interspersed with episodes from Gavin where he shares both growth strategies and information gained from working with various clients across a number of differing industries. This podcast is motivating as it allows you access to insight, strategy and action points that will help you both to survive and thrive within your business and personal life, as well as enabling you to scale your business and achieve a bigger impact not only for your customers, but for your colleagues and community too!
How I Built This
This podcast, put together by Guy Raz, shares the stories of how some of the most successful brands out there came to be. It is a narrative journey which delves into how the idea first came about and how the individuals built the companies that now stand today. Some recent episodes include discussions with James Park, CEO of FitBit, and Sarah Kauss, founder of S'well, with some of the older episodes including guests such as, the founders of Ben and Jerry's, Steve Madden, James Dyson and Micheal Dell. During the current climate, Guy has also put together an episode on 'How I Built Resilience', where he hosts online conversations with founders and entrepreneurs regarding how they have and continue to navigate through turbulent times. This is a truly inspiring and interesting podcast where hugely successful entrepreneurs discuss their journeys, and share advice, whilst providing an honest insight into their lives and their companies.
MOVE
The 'MOVE' podcast is the brainchild of Jamie Laing and Ed Williams. If you are like me and love a bit of trash television, you may recognise Jamie's name from 'Made in Chelsea'. Jamie was part of the original cast and is still on the series to date. He, and Ed Williams co-founded Candy Kittens back in 2012 and have since started their podcast. 'MOVE' stands for motivation, opportunity, vision and entrepreneurship and each episode sees them chat to inspiring entrepreneurs, athletes, artists, innovative thinkers and visionaries about the ups and downs they have faced, as well as the hard work and focus that has allowed them to reach where they are today. The conversations are insightful, engaging, motivational and highly entertaining and feature guests such as two-times Olympian snowboarder Aimee Fuller, presenter and adventurer Ben Fogle and founder of the dating app, Tinder, Ben Jefferies.
Happy Place
Fearne Cotton's podcast 'Happy Place' started off the back of her hugely successful top 10, bestselling book, Happy, where she discusses her own personal experiences as well as offering and sharing advice from experts on how to work through those down days to find joy and happiness in everyday life. In the podcast series, Fearne dives deeper into this topic and chats to a number of inspiring people who have either made a change in their own lives or who help people to find a different way of looking at life. During the two series to date, Fearne has had a huge range of guests from Matt Haig, author of The Midnight Library, Reasons To Stay Alive and Notes On A Nervous Planet, Stephen Fry and Russell Brand. This podcast is hugely motivating and positive and, regardless of the reasons behind why you are feeling low, will help you to keep going and unlock your inner happiness!
SuperSoul Sunday
The massively famous Oprah Winfrey is the person behind SuperSoul Sunday, and this podcast is a fond favourite of the Lily Shippen team! Throughout this podcast, Oprah has personally selected a number of interviews with thought-leaders, best-selling authors, spiritual luminaries, musicians and actors, as well as health and wellness experts. Each episode is designed to light you up, guide you through life's big questions and help you to get that bit closer to being the best version of yourself. Guests on the podcast include Michelle Obama, Jesse Israel (social entrepreneur, meditation leader and founder of mass meditation movement 'The Big Quiet), Dr Phil and Alicia Keys. The episodes are enlightening, inspiring and help you to push forward and be grateful for what you have!
Photo by Icons8 Team on Unsplash.