5 min read
The Power of Partnership: A CEOs Perspective on Hiring an Assistant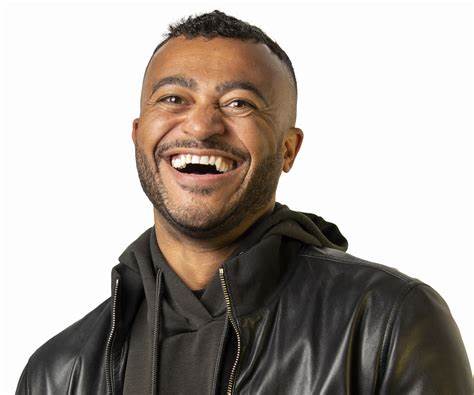 In the fast-paced world of executive leadership, a CEO's success often hinges on their ability to surround themselves with the right team.
When it comes to selecting an Assistant, the choice is not just about skills and qualifications; it's about finding a true partner who can complement and elevate their leadership journey.
Earlier this year, I was lucky enough to work alongside Mark Fletcher, CEO of Manchester Pride, to support him in hiring an Assistant, and the wonderful Tom who joined him in March.
Having been in the business for just over 6 months now, I caught up with Mark who very kindly shared his insights into the role of the Assistant and the impact it has had on him and the organisation, his advice to someone considering hiring an Assistant, and much more!
What are the key positive impacts or benefits you have experienced since hiring an Assistant, both personally and for the organisation as a whole?
There are many! The main positive impact of being properly supported is comparative to being gifted time; it creates the space to remain focussed on the more strategic aspects of my role whilst not being distracted by lengthy admin tasks such as filing expenses, managing folders or scheduling my calendar. These would previously be some of the tasks that take up a lot of time but which can't necessarily be prioritised and then, as a result, get forfeited or put off again and again.
Having an Assistant enables me to share ideas, information and knowledge with somebody who can support the team and wider organisation in my absence. By having a clear understanding of my work, my Assistant is able to work alongside me in scheduling priorities and managing my workload.
There are huge benefits from a personal perspective also. The biggest one for me is the positive contribution to my well-being. It may seem insignificant, but at times when your schedule is particularly busy, it's easy to de-prioritise yourself and maintain basic well-being, such as eating properly and on time, drinking enough water, taking a break, and getting fresh air. Being supported by an Assistant has meant that there is always time to ensure that these basic essentials are considered. Exercise is key for me; it keeps me energised and focused and contributes to my overall performance. My Assistant keeps this in mind when managing my calendar.
All of this has a positive impact on the organisation as a whole.
What were the main challenges and pain points you were facing before hiring an Assistant? And how has their presence addressed or alleviated those challenges?
I've had an Assistant for several years now, and, if I think back to the time before I had an Assistant, it was about time management.
Prioritising my workload and ensuring that I was meeting my deadlines was particularly challenging because of the complex scheduling issues that I have within my roles. Ensuring that I could give my time to everybody within my team, and then also the external meetings meant that my calendar was particularly difficult to manage and could take a lot of time to organise. I'd often be making appointments and then having to reschedule them. I recognise that's not my expertise and as such became very time-consuming.
Another challenge was keeping on top of my admin to keep my office and my desk/work running smoothly. They were the main pinch points, not having enough time in the day to do everything that needed to be done, and then struggling to prioritise some of the work that needed to be undertaken because I struggled to effectively manage my calendar.
Could you highlight any specific projects or initiatives where your assistant has played a pivotal role, and what were the outcomes or benefits achieved as a result of their support?
As part of my work, there's one large and complex event that takes place each year, as well as the smaller events. At that time of the year, when I need the most amount of support, my Assistant needs to be a step ahead at all times, thinking about what I might need and when. Because the schedule is so tight in terms of the number of events I have to attend, the various media interviews and appointments that I have, the support that I need to give to my team, and the Event Management update meetings that happen across that period, the biggest project is pulling all of that together and finding solutions that make sure I can move smoothly throughout the period with a schedule that fits!
It's also everything that sits around that and some of the most basic tasks that I would forget to do. It sounds silly, but at peak times like that, making sure that I'm eating at the right time and that I'm drinking enough water! When I'm in "game mode", so to speak, during a live event of that magnitude, I'm often running on adrenaline. Making sure that there's an outline of a schedule, and processes in place to support the schedule, contributes towards making sure that I can stay on my game and remain well throughout that period.
In your opinion, what qualities or attributes should an individual or organisation look for in an Assistant to ensure a successful and productive working relationship?
Okay, so for me, when hiring my most recent assistant, I viewed a lot of CVs and interviewed a range of candidates with varying levels of experience. I met some highly qualified and skilled assistants. I'm all about people. So for me, it's about making sure that it's the right person for you and that you're the right person for them, that's when you become a successful team!
What advice would you give to someone who is considering hiring an Assistant?
Do it! Quite simply, if you recognise the need for an Assistant, then you probably should have one already. It's a clear indication you're not having time to perform in your role to your maximum capability. I'd also encourage people to trust in the entire process. From recruitment to appointment. Letting go of some of those smaller tasks, or releasing control and management of your calendar, can be a bit of a shock, but you just have to go with it. The personal and organisational benefits are plentiful.
What made you decide to use a recruitment agency to hire an Assistant, and what aspects of the recruitment process were particularly valuable to you?
Experience taught me the best way to find the best match for me personally is through using a recruiter. I've found that pulling together a role specification and simply advertising can gain a lot of interest. However, this can be very time-consuming and may not necessarily achieve the best results.
A good recruiter takes the time to learn about you, your personality, your working style etc. This enables them to search for and match candidates that perhaps wouldn't have necessarily applied for the role based on the job spec. Also, they may know or know of potential candidates who may not fully match the role spec but are a good person to match you with. It's on these occasions that I've had the best outcomes.